Blog Tour: The Forgotten Girl by Jessica Sorensen +ARC Review, Excerpt & Giveaway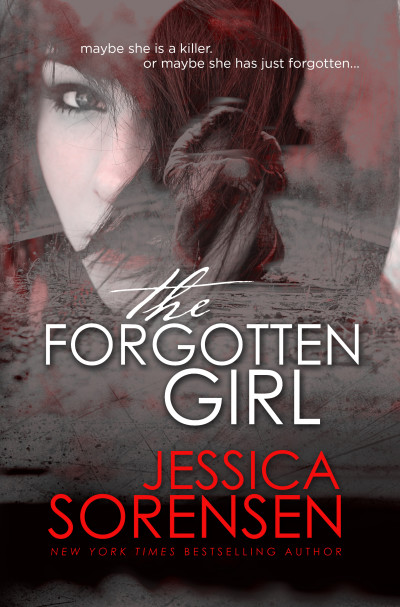 Purchase Link:
*Sold exclusively on Amazon until June 13th

Twenty-one year-old Maddie Asherford is haunted by a past she can't remember. When she was fifteen years old, there was a tragic accident and she was left with amnesia.
In the aftermath, Maddie's left struggling with who she is—the forgotten girl she was six years ago or the Maddie she is now. Sometimes it even feels like she might be two different people completely—the good Maddie and the bad one.
Good Maddie goes to therapy, spends time with her family, and works on healing herself. Bad Maddie rebels and has dark thoughts of hurting people and sometimes even killing them.
Maddie manages to keep her twisted thoughts hidden for the most part. That is until she starts having blackouts. Each time she wakes up from one, she's near a murder scene with no recollection of what happened the night before and this helpless feeling like she's losing control of her life. Maddie doesn't want to believe she's a killer, but she begins to question who she really was in her past. If she was bad Maddie all along and that maybe she was a killer.

"Who… are… you…" I croak, my body quivering.

"You're going to be okay, Maddie."

The name makes me feel hollow. Maddie? Who's Maddie? Who am I?

The person continues to stare for a while before crouching down beside me. I have the strangest compulsion to reach up and claw their eyes out, hurt them, but I can't lift my arms up. They lean over me, sheltering my face from the rain with theirs. I still can't see their expression or facial features, but know their watching me. Studying my wounds. My heart thrashes. Quicker. Quicker. Quicker. My chest moves with it, gasping for air. I can't hear, see, think. Who am I?

"Who are you?" I manage to say. "Do I… do I know you?"

The person silently assesses me with their head titled to the side, putting a cigarette into their mouth. They strike a match and light the cigarette, puffing on it a few times before pulling it out of their mouth. Then they reach over me, their fingers seeking my hand, smoke dancing into my face and nostrils. Then he utters softly, "Wait, you're not her."

Not who?

I start to shake, scream, try to move, my heart racing so fast inside my chest it aches deep inside my muscles. My adrenaline soars, blood rushes through my body. It's too much. I get dizzy, the world becoming colors and shapes that I can't make sense of… I can't make sense of anything. But I feel the touch of fingers on my hand as they pry my fingers open easily, despite my desperation to hold onto it. The object falls out. Plink. Hits the pavement. My heart slams against my chest so hard it knocks the breath out of me. I suck in an inhale and scream as loud as I can. Pain surges through me, fills my head. It feels like I'm splitting in half, becoming someone else, part of me dying. Kill him. I lift my hand up toward the stranger as he watches me through the dark, unafraid. When my fingers graze his neck, I fold them around the base and squeeze, strangling him. He doesn't fight back, just remains crouched beside me, as if saying: Go ahead. Do it. Kill me. And I do until I open my mouth and finally get my scream out, the pain in it evident and burning it's way through my body.

"I don't want to be here anymore!"

"It's going to be okay," he whispers as he gasps for air. "I promise."

But he's wrong. Because moments later the rain drowns me out and everything goes black.
I admire the ability authors have to keep putting out books and each one being different every time. Not many authors can do it, but it's safe to say Jessica Sorensen has it on lock.
This was Sorensen's darkest story yet and so far from anything else she's ever written.
I was blown away by this story and wasn't expecting any part of it.
"It's hard to see the reality when there's so much craziness inside me."
Maddie suffers from Psychogenic Amnesia. She's had a traumatic past that has caused her to suppress her memories prior to the age of fifteen. Now, six years later, she still is unable to remember anything despite various efforts. Frustration takes over as her clouded memories disable her from living her life. She also has to deal with her dark side. Not knowing exactly who she is, Maddie's not sure which side to embrace; good or bad.
Suddenly, Maddie begins to experience blackouts. When she awakes, she finds chaos and more often than not, death. She's not certain who's to blame, but she can't help but notice all signs point to her.
"I am hiding behind a mask.




I'm hiding behind my amnesia.




This book is smothered in crazy, frightening, and mind-f***ing darkness. I'm not easily scared by much. The biggest thing that gets me is psychological things. I can say in all honesty, this book had me hugging my pillow and looking over my shoulder.
When I wasn't doing that, I was busy attempting to put all the puzzle pieces together. My face nearly froze in a scrunched up, confused facial expression. I was absolutely stumped by what was going on. I thought I knew what was happening or coming next, and every time I was so very wrong.
Let me make it clear there is NO ROMANCE in this novel whatsoever. There are interactions that could've had potential at some point, but there's no way it was possible after everything that happened. Sex, you ask? Sure, there's a "wham bam thank you mam" scene, but it's more disturbing than sexy.
THE ENDING!!! Okay, so I'm not going to tell you about it obviously, but I will say that it is my favorite ending of all time. Every curse word imaginable came out of my mind. I had goosebumps all over!
I couldn't form any proper, coherent thoughts or words after finishing. Which is the reason I waited so long to review.
I recommend this to anyone who enjoys psychological thrillers. This book is one of those that is definitely not for everyone. You either hate it or love it, but I urge you to give it a chance if you're on the fence. Just prepare yourself for the "WTF" moments, because this book is plagued with them. Oh, and make sure you have a nightlight and a cuddle buddy to run to if you're reading this at night.
*A complimentary copy of this book was provided by the author for an honest review. This has in no way affected my review/opinion.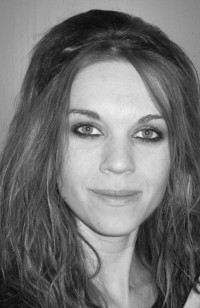 The New York Times and USA Today bestselling author, Jessica Sorensen, lives in the snowy mountains of Wyoming. When she's not writing, she spends her time reading and hanging out with her family.
---